Receiving of a pink book
Pink book, a document that defends the owner right to apartments

As such, the development projects that foreigners are allowed to purchase have not been completed yet and "technically" they have not received the pink book. But once the project is completed, the developer will apply for the pink book in the foreigners name. Generally speaking, developers sell the projects 2-3 years in advance of completion to raise equity for the development since the cost of debt is very costly.

In this project everything is regulated down to the smallest detail.
If the handover of the house is delayed, the developer must pay a penalty, defined in the contract, for each additional day.
After handing over the house, the buyer must receive the Red Book within one year at the latest, otherwise he can withdraw from the contract and get back the already paid 95% of the purchase price.
Upon receipt of the Red Book, the buyer must pay the remaining 5% of the purchase price.

As I already wrote, everything is regulated down to the smallest detail.
But if the developer is a cheater or delivers poor quality, of course, you still lose.
Therefore you have to clarify beforehand how serious the developer is.
But in this sector there are also risks in other countries, e.g. if the general contractor does not pay the workmen or becomes bankrupt.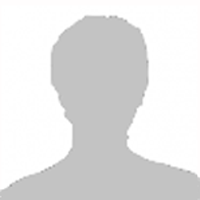 21.09.2018
Sign in
&nbspif you want to leave a comment.