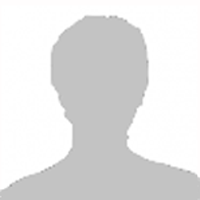 more than year ago
Hello, Edmund! Fortunately, I am a lawyer working and residing in Vietnam. I have assisted many foreigners throughout the whole buying and selling process and I've bought a property myself, so I'm sort of experienced in this field.

For the 1st question, yes you are allowed to buy and own property in Vietnam even being a foreigner. However, you can purchase only from another foreigner which is a completely different market. Your wife though, being a Vietnamese, can buy a house from a native VN citizen.

As for the limitations, actually, there's one worth pointing out: you can buy only project-based housing, that is you can purchase only an apartment or villa based on a development project. It's a restriction for foreign residents, so take this one into consideration when choosing your property.

Hiring a lawyer is a great idea indeed, but to choose one you better ask your real estate agent for help as there're many good reliable law firms around, despite the common opinion that everyone here is going to cheat on you. A professional lawyer will help you to check all the documentation of the developer to make sure the property has all necessary papers and is being built by the law. Secondly, a lawyer will make sure your sale and purchase & deposit agreements are valid and created in accordance with the law. And last but not least, your lawyer is the best person to negotiate with the developer since he's aware of all traps and pitfalls that may occur.

And for the last question, yes you can resell your property, but there's a restriction to foreigners' property market only. You cannot sell it to a native VN citizen. As I've already pointed out, there're two separated markets for foreign residents and Vietnamese people.

Good luck!